Keghorn's Water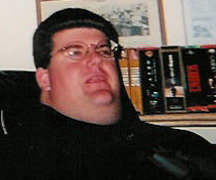 "It's like water"
"HOOOOOOO-CHUUUUNK!"
That was the sound screamed via walkie-talkie as we entered the sacred land of the Indian reservation (aka Ho-Chunk Casino) near the edge of Baraboo and Wisconsin Dells.
The first camping trip that Sigma Delta had ever taken was well before this outing, however details remained scarce due to most of those trips being in Canada. As we all know, what happens in Canada, stays in Canada. So the five set out to start something new and independent of their Sig Delt forefathers and mothers.
The idea was a simple one. Magoo and Foghorn Keghorn of the Alpha Omega class wanted an excuse to go camping with their friends. What a better way to give Sigma Delta members a way to cut loose. The problem was, no one really wanted to go.
After the initial idea was presented, Steve and Nick were faced with cold reality, that camping is pretty much lame. No "Goldeneye"... No "Sopranos"... but, to each their own. Steve and Nick would go it alone if they must, and bring stories of the great state of Wisconsin and all of its glory. Cheap Trick didn't sing about the state for nothing!
Magoo & Keghorn
Buying Camping Equipment
As Magoo & Keghorn got their essential gear together (Including Omaha Steaks bacon wrapped filets, as well as their beef jerky) they received a phone call insuring that they would not be the only ones attending the trip.
Alpha Pi member "Burns" recalled, there was a "kick-ass" frolf place near Wisconsin Dells, so he was definately coming with them. His sweetheart at the time "Funkytown" of the
Beta Beta class didn't want to miss the frolf experience either, so she hunkered down and joined the troop. Finally, Magoo's little sister from the Beta Beta's, "Snowflake" entered the group, because she wanted to know what in the hell "frolf" was.
And so, the five Sigma Deltas set out like great explorers into the great unknown. And what they found was the city of Baraboo, WI. It closely bordered that of Wisconsin Dells so the group felt it would be a perfect place to pitch a tent. (Hee...)
Using Magoo's trusty 1976 tent (which took approximately 4 hours to put up) the group had a place to sleep. After the initial set up, they all sat down by a bonfire and spoke of their journey, had smores and then told ghost stories.
All in all, it was a great start to the trip.
The next thing Magoo stated to Keghorn was the following
"Steve... this beer... it tastes like water",
to which Steve responded... "It does taste like water"
Then, it seemed time fast forwarded for our heroes.
There were staggered images of Burns and Funkytown soaring through the air, an entourage of shapely women and their female friends "peforming" on stage, a feeling that Mardi Gras had come early, and finally Keghorn waking up groggy on the grass next to several aluminum cylinders. Oh... And Frolf... The group was sure that there was indeed frolf.
But what had happened to the weekend? What had caused this blackout of images? And did the group actually ever go in that Casino?
Some would tell you that it was Keghorn's water that made the weekend seem to vanish. But for the five inagural members of the new Sigma Delta camping trips, they would tell you... it was the "fear".
Magoo returned home after dropping a weary Keghorn off in the mean streets of Joliet. All the while wondering if this would be the only adventure in the great land of Baraboo. Wondering if there would be some sort of explanation of what had happened. Maybe one day he'd get the chance. The others swore... never to return... (Not really... but it adds impact to the story)
Magoo and Keghorn
"Baraboo ain't nuthin' to f@ with"
F&L I - Statistics
Attendance: 5 Members (In Order of Seniority then Name)
Don "Burns" D. - Alpha Pi
Steve "Forghorn Keghorn" Pozgay - Alpha Omega
Nicholas "Magoo" Prohl - Alpha Omega
Katherine "Snowflake" Hodge - Beta Beta
Jenn "Funkytown" S. - Beta Beta
TC COTU: N/A
LANDMARKS CONSTRUCTED: N/A
FUN FACTS:
Video Footage of this trip exists... and it's terrible
(Also contains nudity... I wish that was a lie)
____________________